Could of.
Would of.
Should of.

I could of found a new job but I was too busy working
I could of forgiven that person but I forgot that person
I could of spent more time with the kids but the kids were to time consuming
I could of learnt to speak another language but I was too busy chatting
I could of

I would of drunk beer at Oktoberfest if I wasn't drunk in October
I would of walked the Great Wall of China if I wasn't so great at building walls
I would of climbed Mount Everest if I didn't make mountains out of molehills
I would of ran away with the circus if my life hadn't of run away with me
I would of

I should of done this
I should of did that
I should of gone here
I should of went there
I should of


Could of
Would of
Should of
No ifs
No buts
When your time is up
Your time is up


Powered by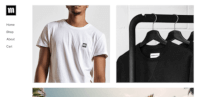 Create your own unique website with customizable templates.